USPS FCMI - First Class Mail International
Airmail shipping with First Class Mail (same as letter airmail shipping)

Average delivery time to large cities Worldwide is 5-10 days. Delivery times are not guaranteed though.

Packages and envelopes via USPS First Class Mail International are collected by USPS every day from our warehouse (except for weekends and holidays) and hauled to Los Angeles First Class distribution center to be loaded on plane to its final destination. Shipments are then delivered by local state postal system in final destination.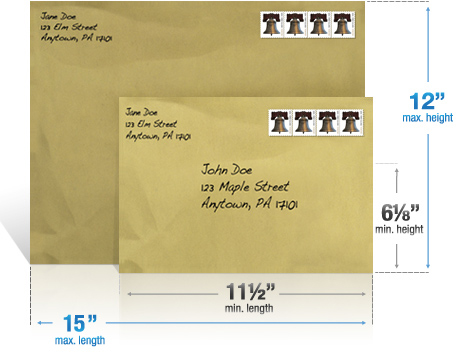 Postage


You can check postage to any destination instantly in Quote Calculator in left column.




Shipment tracking


FCMI shipments are eqipped with only voluntary tracking and usually you can see only record when shipment left United States through USPS center in Los Angeles while in overseas First Class mail is ignored and not scanned for tracking purposes.




Shipment Insurance


FCMI shipments can be insured upto 400 USD of value, base insurance upto 100 USD of value costs $2.75 and then adds 0.90 USD per each 100 USD of value. Insurance value cannot be higher than declared value for customs.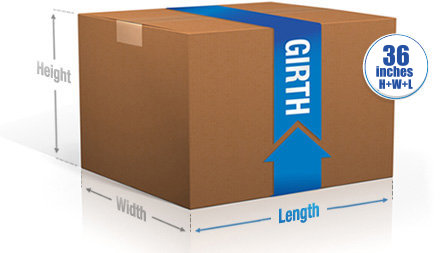 Limits and restrictions



Content limitations:
you cannot ship any content illegal in both - origin and destination country. No drugs, weapons and its parts, live animals, perishable products, fuel, explosives, chemicals, pressurized containers (sprays, propane tanks, paintball containers, ...). For details for each country, check country profile.

Max. declared value: 400 USD

Weight limits: max. 4 lbs. per shipment

Dimensional limits:
differs by destination. There are two limits


length limit - applies to the longest side of the shipment
volume = length+height+width

standard limits for most of the destinations are as follows

---
max. length 24 inches (61 cm)

total of length + height + width cannot exceed 36 inches (91 cm)





Customs Declaration



Custokms declaration is issued by Forwardo based on information provided by sender in Outbound Shipping Form - in Step 5. Customs declaration is simplified and can contain only three rows which means that you have to consolidate commodities in case your package contains multiple items. Example. clothing - tops, 3pcs, 18 USD … or cosmetics, 2pcs, 10 USD). If you are shipping used items, do not forget to mention it by adding "used" into description.





Customs duties and taxes on import



Each shipment is equipped with customs declaration and based on the information about declared value your shipment will be either subject of import duties and/or VAT tax or it will pass duty free. Taxes, duties and customs process differ by destination and we recommend you to check your local import rules prior to sending any shipment. Duties and taxes are solely responsibility of recipient and they are not prepaid in postage or fees related to the shipment. Postage price is not included in the amount to asses import duties and taxes.





Shipment delivery



All First Class Shipments are being delivered by state postal system in destination country. Upon delivery are applied same procedures as for domestic mail. If you are not present during delivery, your shipment will be stored usually for 2 weeks at your local post office to be picked up.

If you do not pick up stored shipment in specified time, post office will return your shipment back to sender in United States and it will be delivered back to your Mailbox.